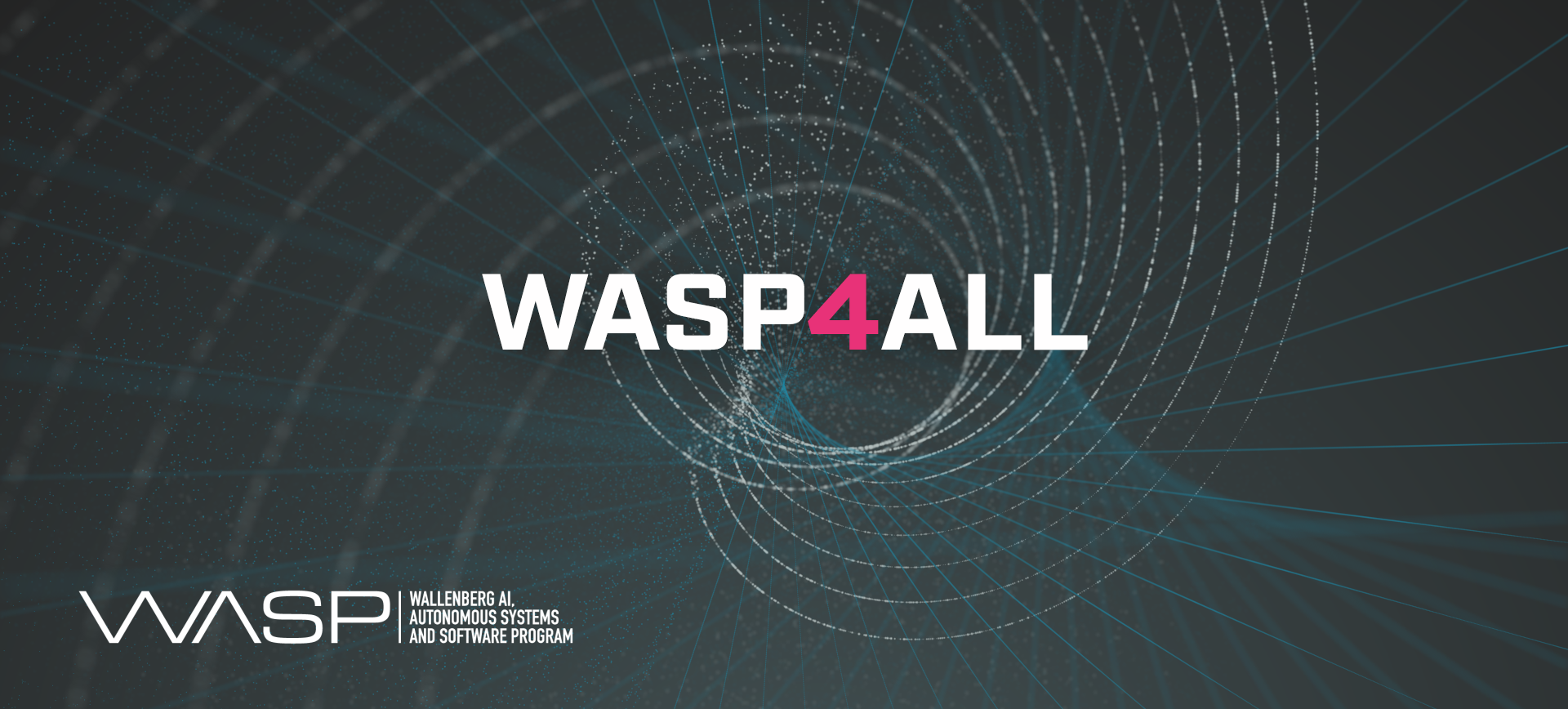 WASP4ALL – Building Excellence for the Era of AI
June 2nd
WASP has now passed its fifth year and with an expanded program including initiatives towards AI and Math, WASP continues to build the foundations for ensuring relevance and impact of its research. This event will highlight and showcase the excellence that WASP is producing. With talks from a mix of WASP researchers, international speakers, industrial partners and high-profile decision makers, this event demonstrates how WASP is building excellence for the Era of AI. 
​We warmly welcome you to take part of this streamed production and live talks.
Registration
The registration is closed.